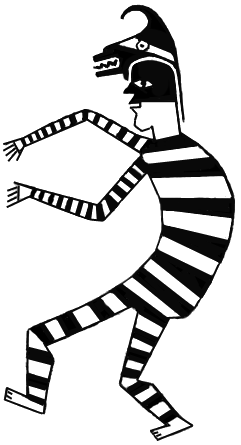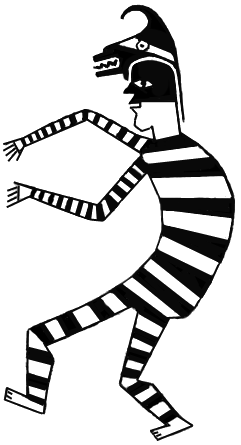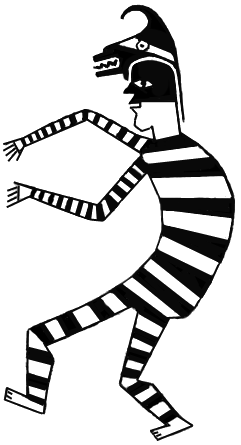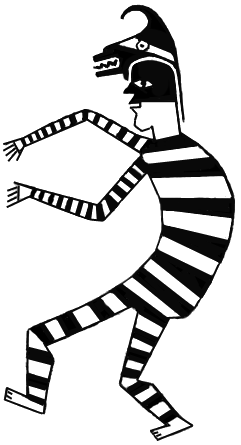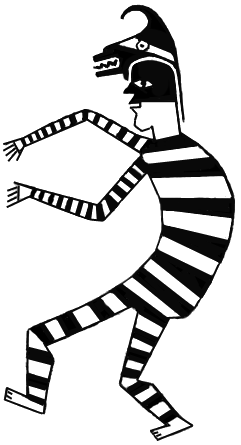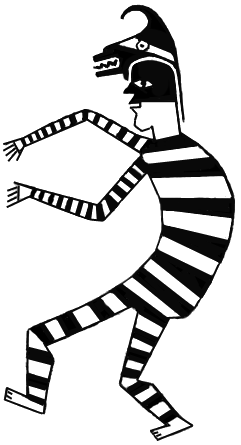 This large casita (800 sq. ft.) is perfect for one to four persons. It has a spacious "great room" that includes a living room area, dining table and chairs, and a complete kitchen and private bathroom .
Sleeping arrangements include a separate bedroom with a Queen-size bed, and a Full-size antique bed in the "great room."
The complete kitchen is stocked with everything you need to cook & serve meals.
The casita has a warm Southwestern feel and features Saltillo tile floors and walls that have a natural plaster finish. This combination gives this suite a warm red glow at night. The furniture and art is Mexican / Cowboy style .
For sunbathing and barbecues, there is a very private patio with high adobe walls and fantastic views.
Also included are linens, towels, blankets, a private line telephone, Cable TV, VCR, Stereo/CD/System and shared laundry facilities .




Click Here to See Casita Kachina Floor Plan
Rates for Casita de Kachina are as following: ( Prices are "per night").
3 to 6 nights Weekly Monthly
For One Person $95.00 $85.00 $70.00
For Two Persons $100.00 $90.00 $75.00
For Three to Four $110.00 $100.00 $85.00
( mention you saw us on the internet and receive 10% off these rates )
Canyon Gods Guesthouses are rental properties and do not charge tax
One Third of Rent is Due when making reservations
and the balance is due upon arrival.
We accept Master Card, Visa, Checks and Cash.
Canyon Gods Guest Houses
Albuquerque, New Mexico